Mandatory Workforce
Training Simplified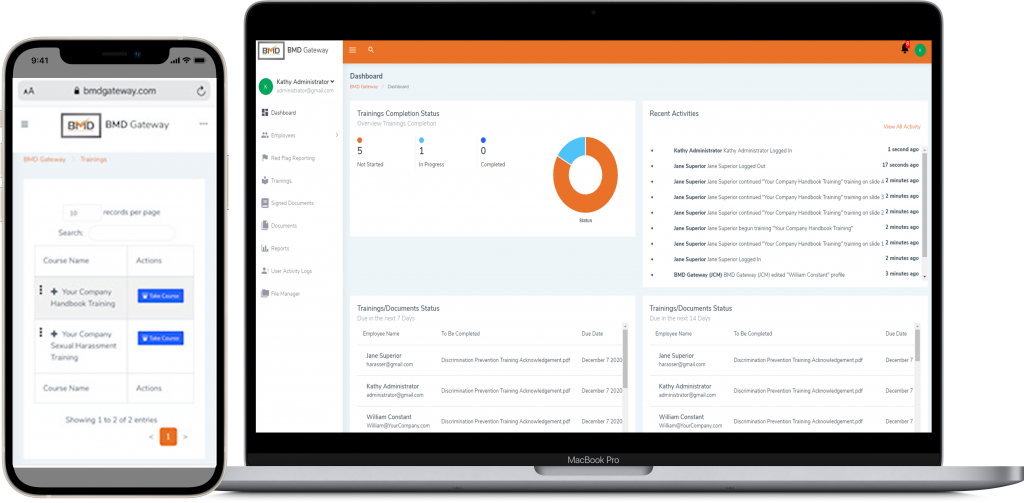 Precise. Protection. Simplified.
Mandatory Workforce
Training Simplified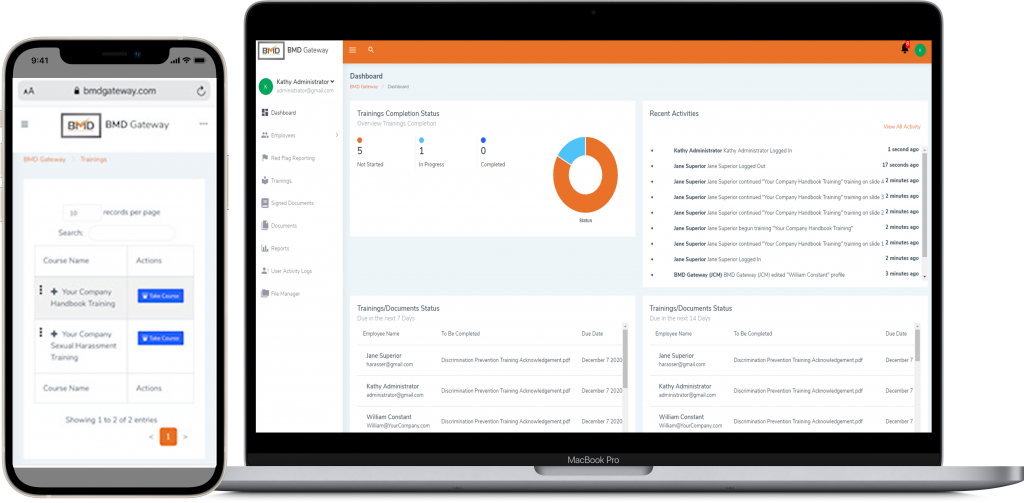 Precise. Protection. Simplified.
Why do employers need a training and compliance program?
BMD Gateway is built on three core concepts:
Why is BMD Gateway Better?
With the BMD Gateway platform, employers can deliver practical training to their employees and establish an effective compliance process. BMD Gateway is the solution to help protect businesses from costly litigation, to minimize disruption to operations, and to comply with workplace compliance requirements.
Signing up is simple! Choose your state(s), training course(s), and number of employees, and then checkout.  Even simpler, you can contact us at contact@bmdgateway.com to customize a plan.
Once your account is set up, you will be notified to upload the employee list by name and email.
We will take it from there and assign the trainings, send reminders, and track completion.
On-demand, 24/7 access to trainings and policies.
Train all or part of your workforce
Employees complete training around business operations, rather than businesses stopping operations to train.
Our trainings are built to protect companies in lawsuits, investigations, audits, and complaints.
All trainings and policies are created and updated by industry-leading attorneys.
Real-time alerts and updates to keep up with the ever-changing laws and regulation.
Our platform monitors and tracks employee performance to ensure compliance.
Training courses and policies include specific content to prevent claims.
Built to protect companies.
BMD Gateway provides critical risk mitigation to businesses of all sizes, including: